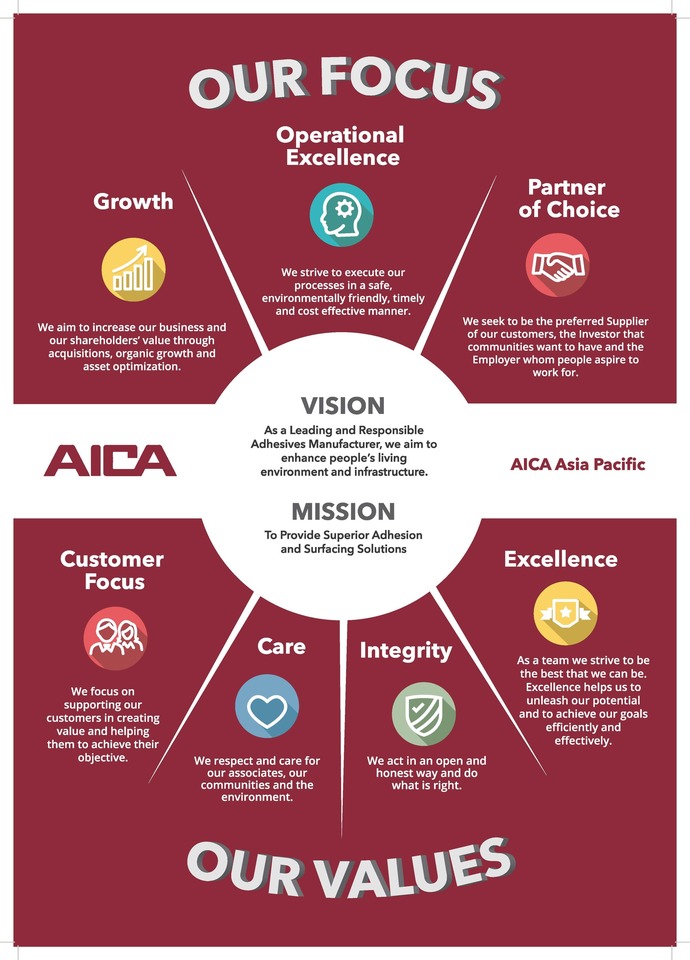 AICA NZ is committed to turning it's technological expertise and experience of local conditions into a substantial competitive advantage.


As a corporation we are committed to continued strong growth and development.


Faced with a rapidly changing world economy, AICA will continue working to expand its business activities overseas, particularly in Asian countries.


Here, we will not only expand our production and distribution bases, but will also actively seek out profitable business partnerships.
Two additional challenges that await us in the new era are global environmental conservation and working in harmony with local communities. To this end, we are actively working to develop more eco-friendly products based on the tenets of our Environment Philosophy.


Our central approach is the tireless pursuit of new possibilities. Our management principle demands that we "challenge" and "create", and AICA will continue to broaden the arenas in which it contributes to the world by continually updating its business structure and seeking ongoing growth in the global market.


AICA is also committed to supporting sustainable social development in the future and remaining in good standing with all parts of society, preserving and strengthening its reputation as a company that people trust.